TAV MACEDONIA HOSTED A SERBIAN TRAVEL BLOGGER TO PROMOTE OHRID LAKE AS A TRAVEL DESTINATION FOR THE SERBIAN POPULATION ON THE BALKANS
TAV Macedonia, supported by Air Serbia, welcomed and hosted the Serbian travel blogger Putuj.rs, in order to promote Ohrid and Ohrid Lake as a travel destination for the neighboring people from Serbia, who as of 19th June 2023 can arrive in Ohrid for less than 1,5 hour, with Air Serbia flights on the resumed route Belgrade-Ohrid, operated 4 times weekly.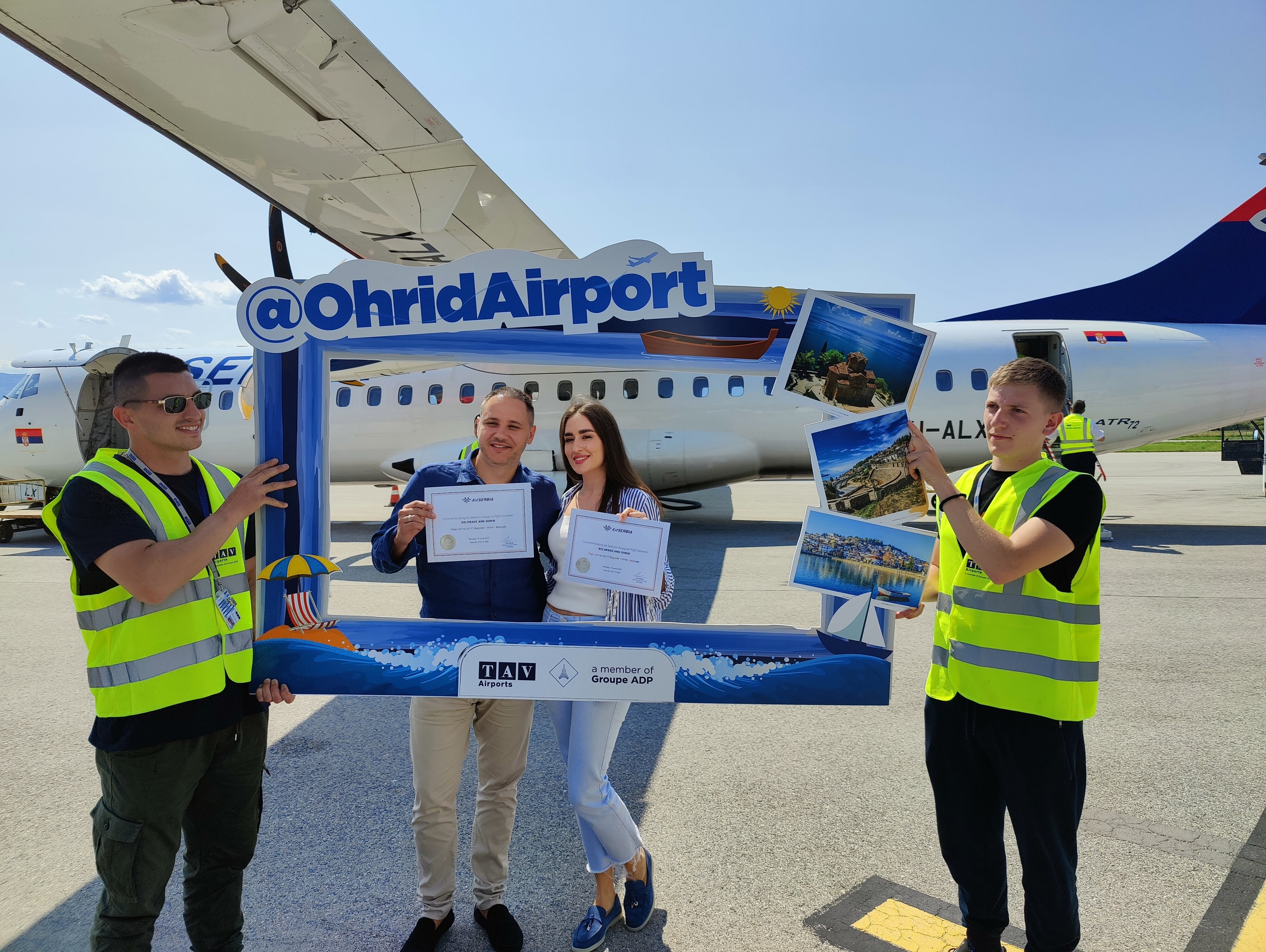 The Serbian travel blogger arrived at Ohrid St. Paul the Apostle Airport onboard the first resumed flight from Belgrade to Ohrid on 19th June and during 5-day stay at the picturesque Ohrid Lake, captured the breathtaking landscapes, stunning architecture, vibrant streets, and captivating churches – in a quest to uncover the hidden gems of the Balkans.
TAV Macedonia's idea and initiative – to engage a professional who'll create a travel guide for Ohrid for the Serbian population on the Balkans, on their mother tongue, was realized through the social media content created and published by the Serbian blogger Putuj.rs, on his blog, on his Instagram and Facebook pages, as well as through a 30 minutes video about Ohrid Lake published on his Youtube channel, titled "Ohrid and Ohrid Lake, a soul story".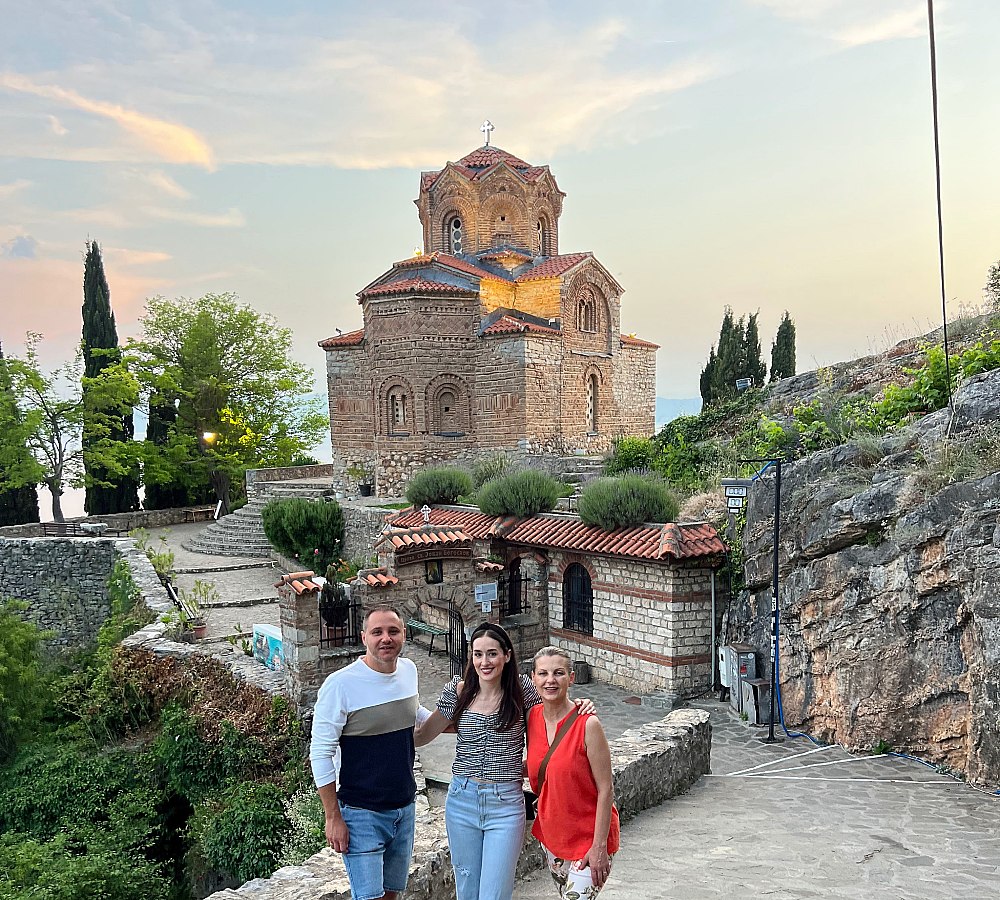 Throughout his visit, the travel blogger walked the cobblestone streets, taking in the awe-inspiring sights of Ohrid's UNESCO World Heritage-listed Old Town. He marveled at the iconic Ohrid Fortress, a testament to the town's storied past, and reveled in the architectural wonders of the church of St. John at Kaneo and the Church of St. Sophia. His photos and videos perfectly captured the essence of these historical landmarks, carrying and guiding his audience to the very heart of Ohrid. Furthermore, he also boat-tripped to one of the most attractive Macedonian tourist locations with a wonderful surrounding area, the St. Naum Monastery, and has a chance to visit and enjoy the nature's blend of Crn Drim river springs, and later enjoyed the tiny white stoned beach and the impeccably transparent water of Trpejca and Ljubanista.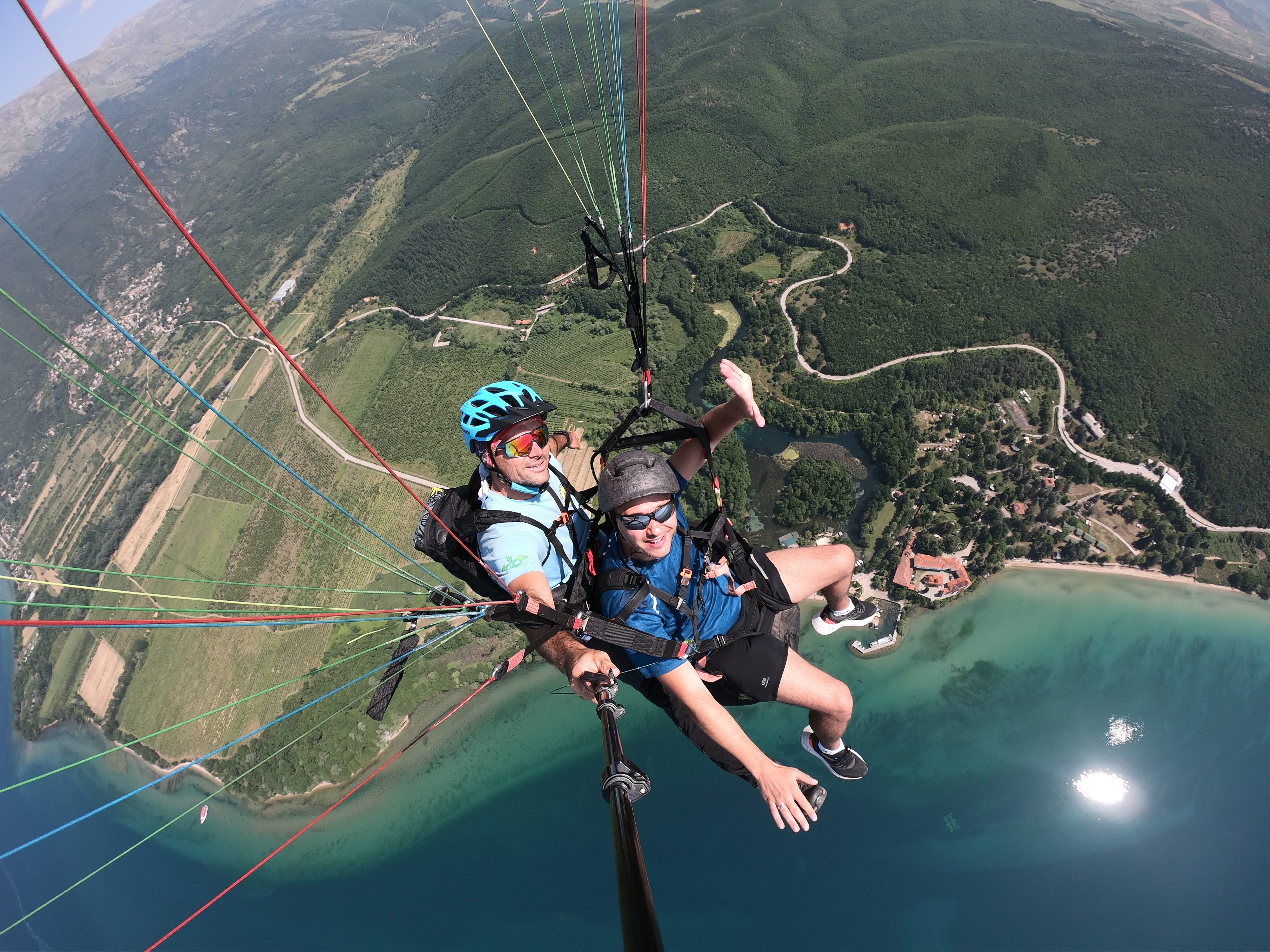 Additional to enjoying the landscapes, he had a chance for some adrenaline boosting with the perfect opportunity to paraglide above the Ohrid Lake and Galichica, as well as to experience the hospitality of the City of Ohrid and taste the food specialties such as gjomleze, trout, belvica, fish stew, and the unique Ohrid eel.
TAV Macedonia, within TAV Airports holding marketing and communications strategies, continually initiates similar activities from the area of integrated marketing-communications, in order to promote Ohrid and Skopje airports, as well as Ohrid, Skopje and Macedonia as a travel destination for foreigners.