AT OHRID AIRPORT: TAV MACEDONIA WELCOMED AIR SERBIA'S RESUMED FLIGHTS FROM BELGRADE
As of today, 19th June, the national flag carrier of neighboring Serbia will fly 4 times a week to the Macedonian touristic center Ohrid during the summer season. Serbian tourists will be able to arrive at Ohrid Lake with a direct flight from Belgrade in just 1,5 hour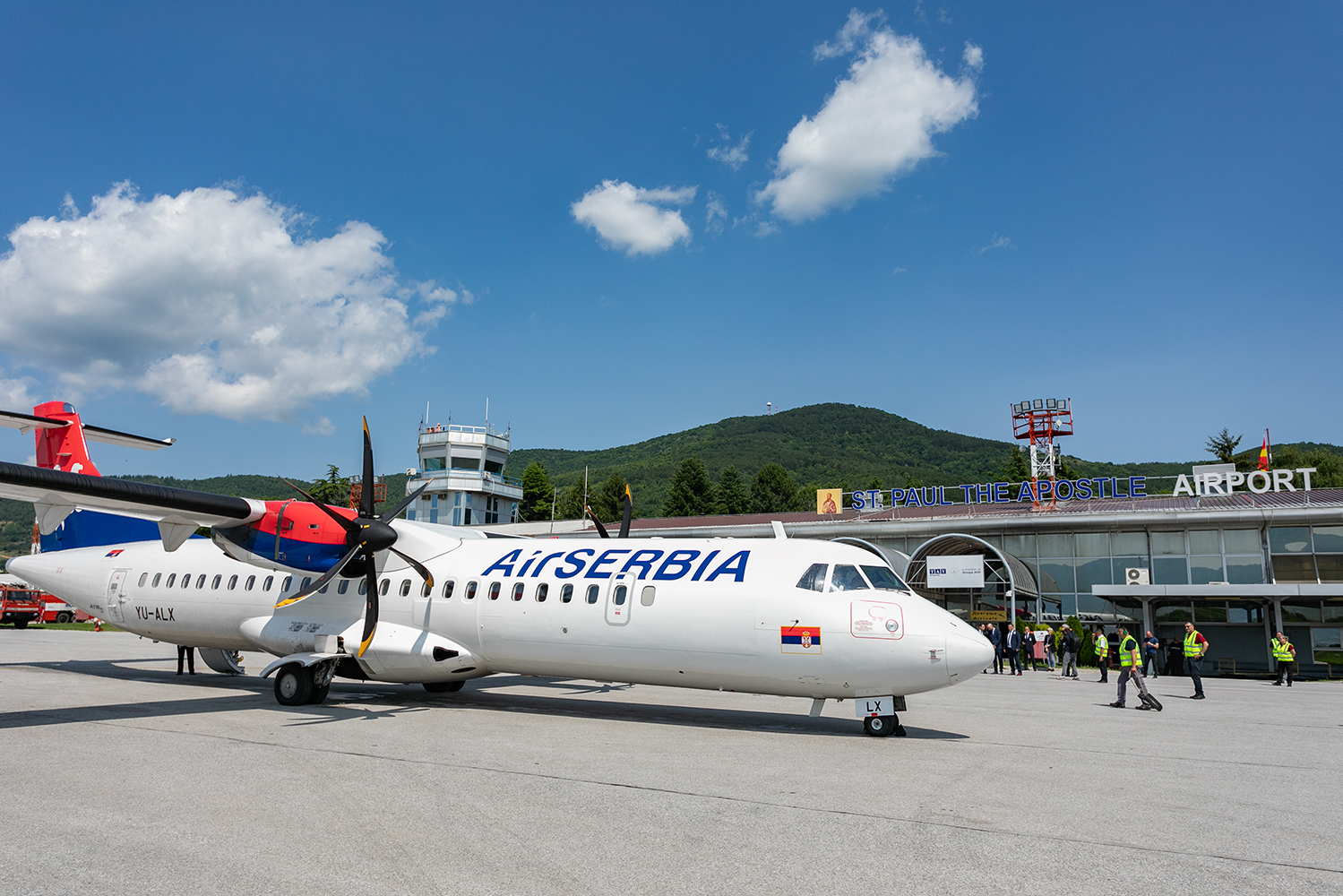 TAV Macedonia, the airport operator, today, 19th June, at Ohrid St. Paul the Apostle Airport, welcomed the first arriving passengers from Belgrade, thus celebrating the re-launch of Air Serbia's air route.
Ohrid St. Paul the Apostle Airport warmly welcomes back Air Serbia's travelers and as of today, the Ohrid airport will be the gate to reconnect Belgrade and Ohrid, 4 times a week, or every Monday, Wednesday, Friday, and Saturday, thus strengthening regional connectivity and fostering economic and tourism growth.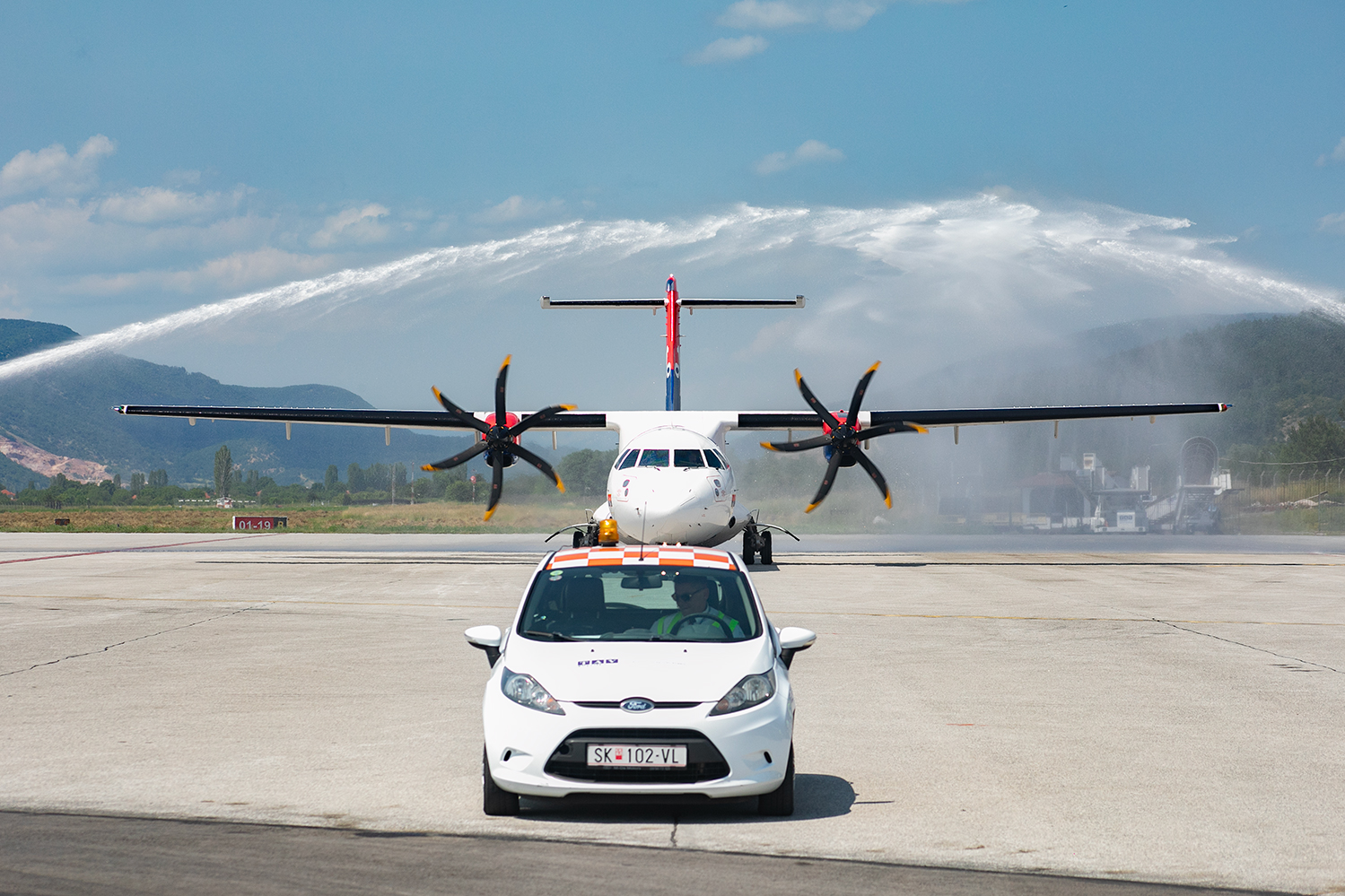 Air Serbia, the national flag carrier of Serbia, will resume direct flights between Belgrade Nikola Tesla Airport and Ohrid St. Paul the Apostle Airport, offering passengers a convenient and reliable travel option between the two vibrant cities onboard AT7 aircraft with 66-seat capacities. The resumption of this air route showcases the collaborative efforts between Air Serbia and TAV Macedonia to provide enhanced travel opportunities for passengers, boost tourism, and facilitate business connections.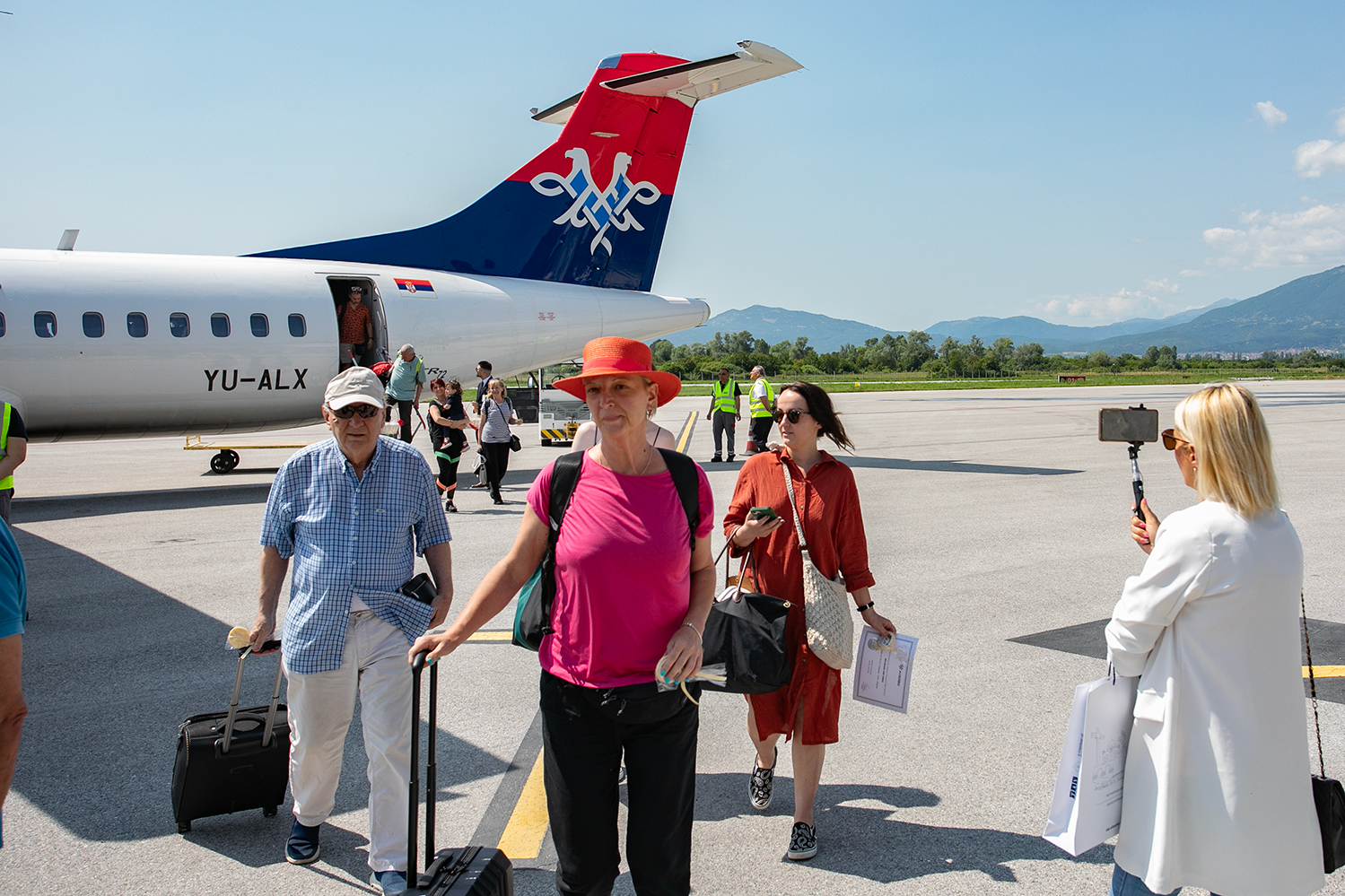 "We, as TAV, are delighted to welcome Air Serbia back to Ohrid St. Paul the Apostle Airport and resume flights on the Belgrade-Ohrid route, following a break since 2017. This resumption not only reconnects Ohrid, the Pearl of the Balkans, with the capital of Serbia, Belgrade, but it also signifies an important milestone in our recovery efforts following the challenging times faced by the global aviation industry. Additionally, the re-launch of flights on the Belgrade-Ohrid route will not only benefit leisure travelers but also serve as a catalyst for economic growth in both destinations. It will promote tourism, strengthen business ties, and facilitate cultural exchanges between Serbia and North Macedonia. We are confident that the resumption of this route will provide immense opportunities for collaboration, trade, and the exchange of ideas. Ohrid airport team is committed to providing a safe and efficient airport experience for all passengers while working closely with Air Serbia to ensure their journey is seamless and enjoyable." stated Nejat Kurt, TAV Macedonia General Manager.
Passengers traveling on the Belgrade-Ohrid route can look forward to Air Serbia's exceptional service and comfortable travel experience, while Ohrid St. Paul the Apostle Airport remains committed to delivering excellent service, prioritizing safety, and contributing to the economic growth and development of the local community and tourism industry.
"Starting today, our company will be flying between Belgrade and Ohrid. We will fly to the city in North Macedonia four times a week, every Monday, Wednesday, Friday and Saturday. We believe that our flights will be an additional motivation for travellers from the entire Western Balkan region to visit Ohrid this summer and discover why it bears the attribute "Jerusalem of the Balkans", stated Boško Rupić, Air Serbia Commercial and Strategy Director.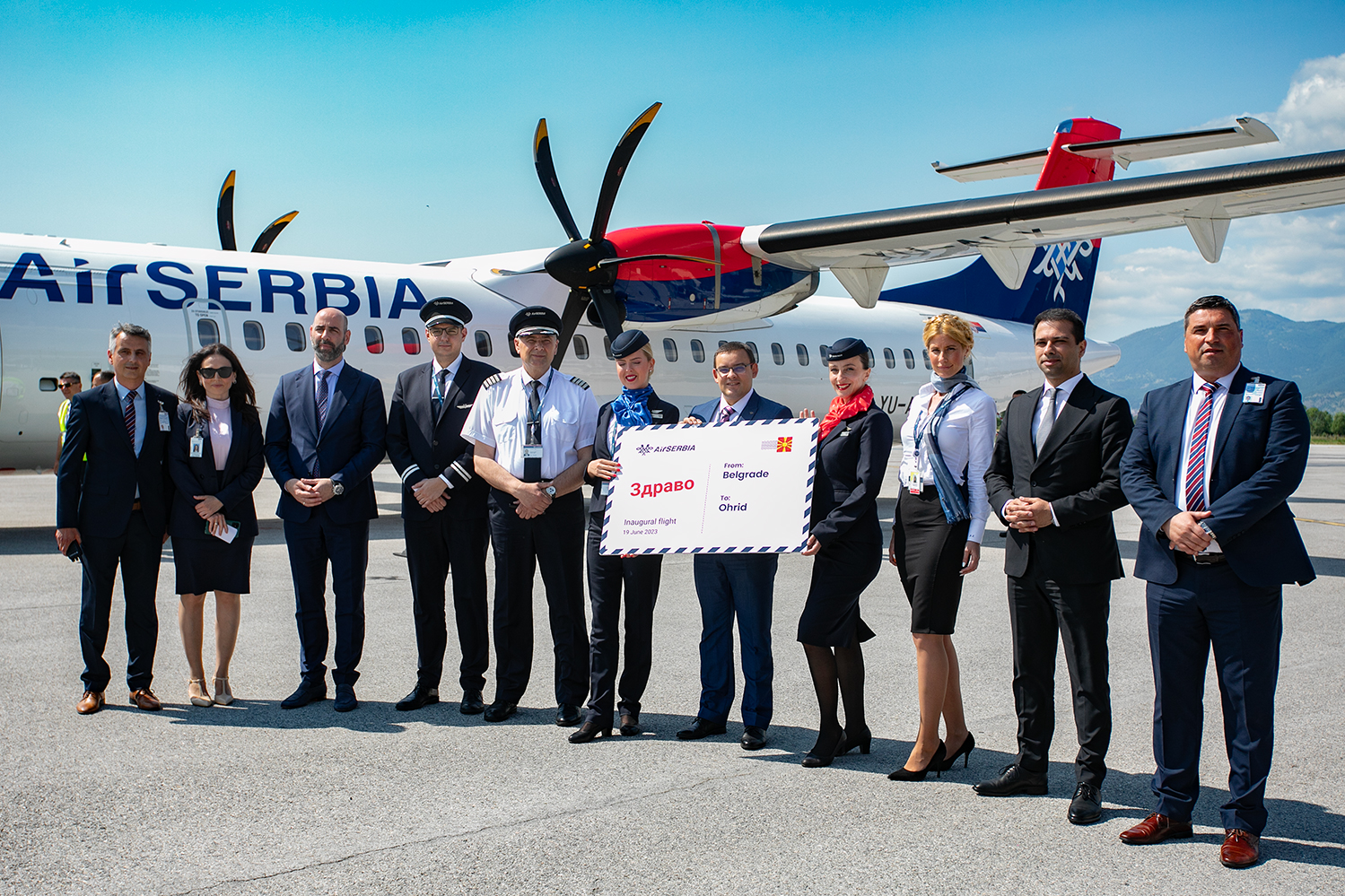 Travelers can book their flight tickets through Air Serbia's website and will have the opportunity in only 1 hour and a half to arrive in Ohrid or Belgrade and to enjoy their stay and visit the exquisite sites and attractions of both cities.
TAV Macedonia continues to mark the positive recovery trend in air traffic. In the five months of 2023, TAV Macedonia records 1.036.296 passengers who traveled through both Macedonian airports, Skopje International Airport and Ohrid St. Paul the Apostle Airport. This figure represents 45% increase compared to the same period in 2022 and 13% increase compared to 2019, which is considered a referent year in aviation, following the covid-19 crisis. In the same period, January-May 2023, the number of flights at both Macedonian airports reached 8.097 with an annual increase of 29% and 6% increase compared to 2019.