TAV: Strong post pandemic recovery - Skopje and Ohrid airports finished the 9 months with a total of 1,8 million passengers
In the 9 months of 2022 TAV Macedonia has an increase of 82% in passenger traffic compared to the same period of 2021, while compared to 2019, considered as a referent year in aviation, the level of passenger traffic is - 12%

The two Macedonian airports, Skopje International Airport and Ohrid St.Paul the Apostle Airport have marked a strong recovery of passenger traffic in the first 9 months of 2022 thus reaching a total of 1,8 million passengers (1.811.168) and 14.823 flights, from January until the end of September.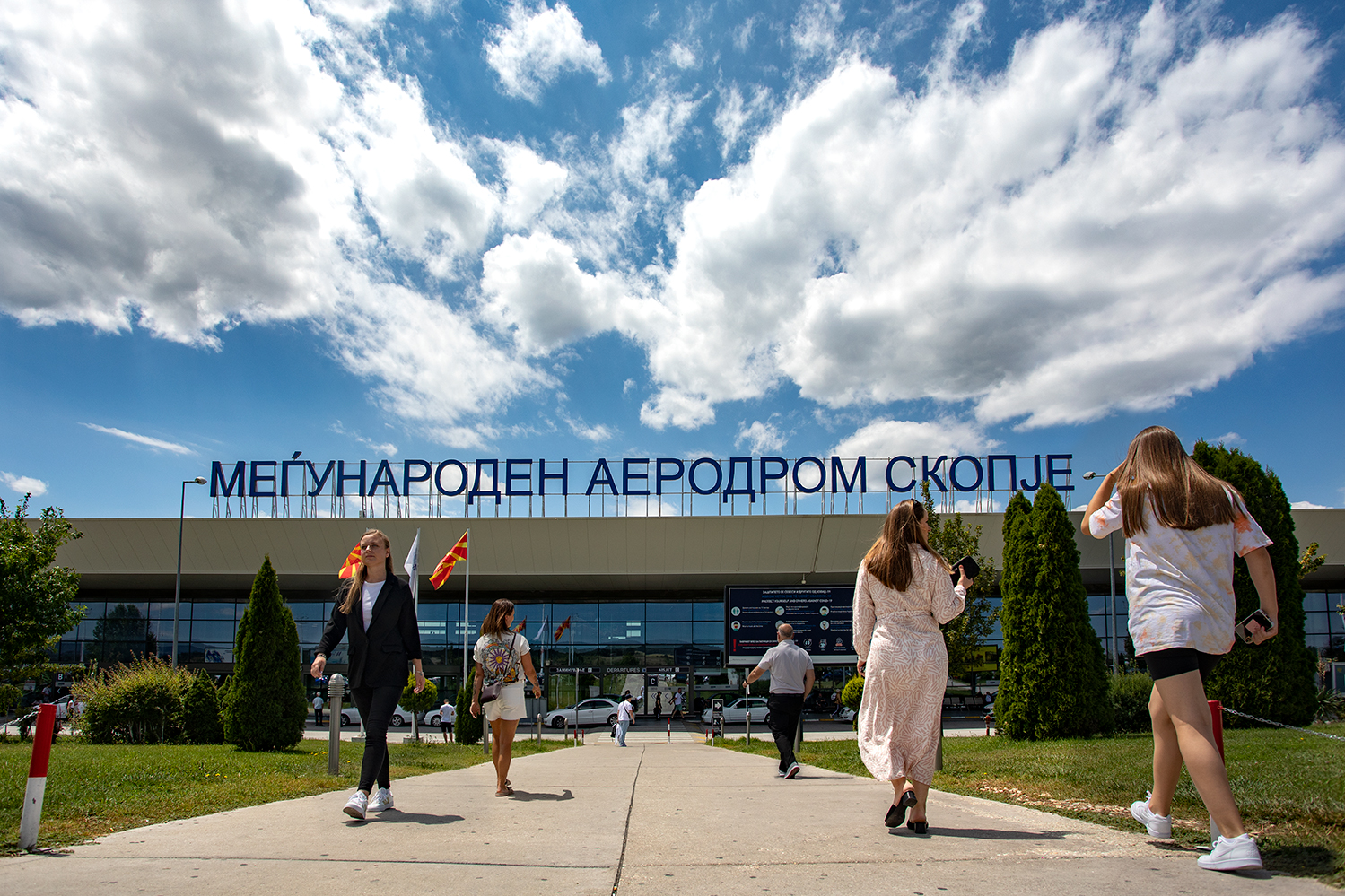 The post-pandemic recovery of passenger air traffic, which globally started in 2021, on the Macedonian market was strongly felt with the start of third quarter of 2022.

"We are satisfied with the recovery of the air traffic at both Skopje and Ohrid airports that happened this year. When EU countries, where more than 75% of the Macedonian air traffic is concentrated, have gradually started to lift the travel restrictions related to covid-19 documentation for the Macedonian passport holders, the air traffic increase was felt immediately. In the first and the second quarter we have overtaken a major investment project – the runway rehabilitation at Skopje Airport. Without closing the airport and with a good coordination with airlines, we've managed to sustain the existing routes. Additional buster to the growth of passenger traffic was the strong increase of seasonal flights during the peak summer months at both Skopje and Ohrid airports. Overall, in the 9 months of 2022 we have an increase of 82% in passenger traffic compared to the same period of 2021, while compared to 2019 which we consider as a referent year in aviation, because it was prior covid-19, the level of passenger traffic is - 12%. As TAV, we will continue to work on our routes network expansion from both Skopje and Ohrid airports, by opening new destinations and attracting new airlines that will start to fly from Macedonia.", stated TAV Macedonia General Manager, Metin Batak.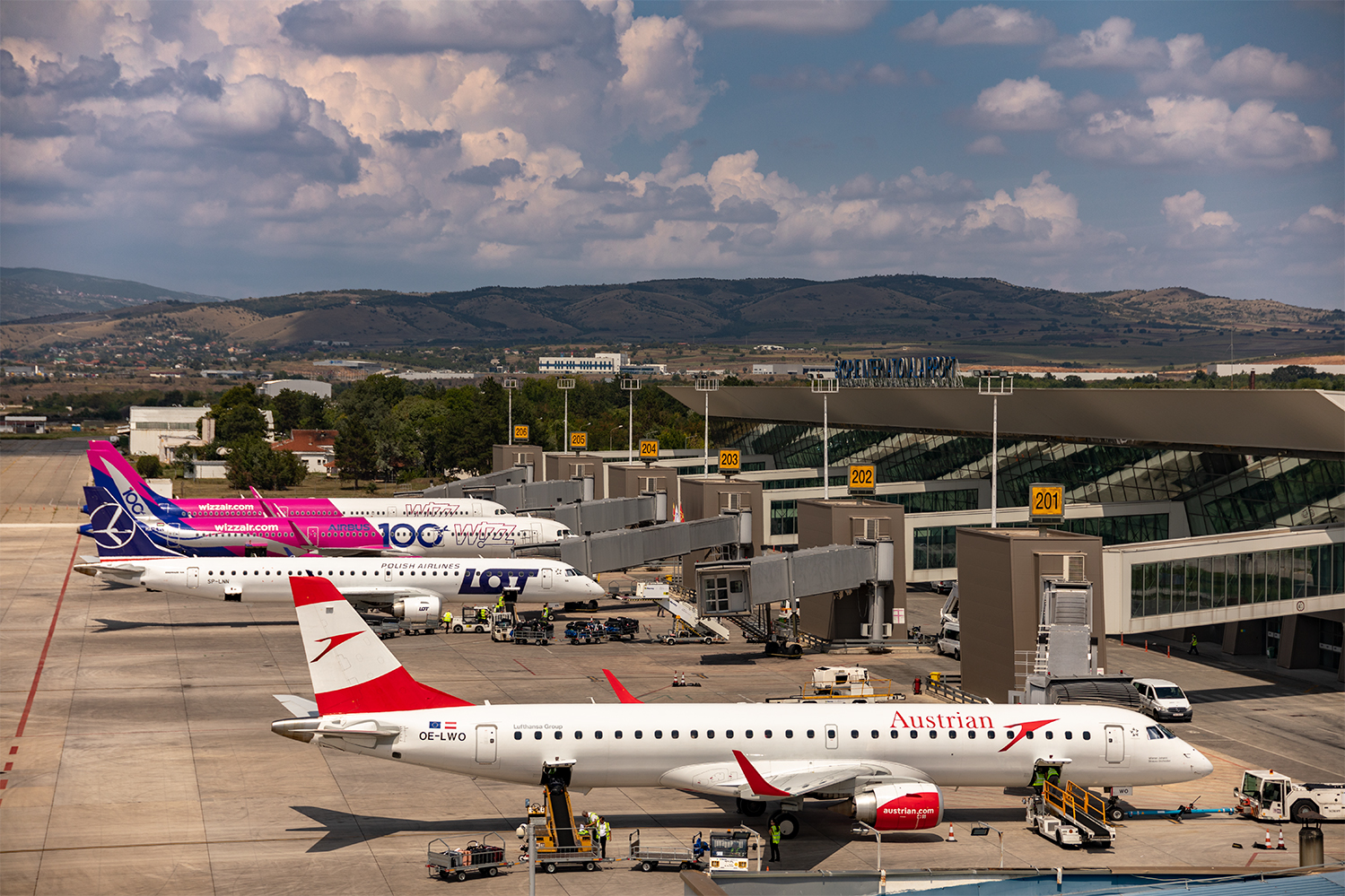 According to TAV Macedonia passenger traffic statistics, the most frequent destinations from Skopje Airport, from January until September, were: Istanbul (both airports IGA and Sabiha Gokcen with 13% market share); Vienna (6,3%); Zurich (6,2%); Basel Mulhouse (6,2%); Antalya (5,4%); Munich Memmingen (4,1%); Dortmund (3,8%); and Cologne (3,1%).

Regarding countries, top 5 countries with direct flights are: Germany (23,7% market share); Turkey (20,1%); Switzerland (14,2%); Sweden (6,8%); and Austria (6,3%).

Regarding airlines share in passenger traffic at Skopje Airport, Wizz Air transported the largest number of passengers from January until September 2022 (58,2% market share); followed by Turkish Airlines (12%); Pegasus Airlines (6,4%); Austrian (6,3%); Chair Airlines (5%).

At Ohrid Airport, for the 9 months of 2022, Vienna was the most frequent travel destination with 17,9% market share, followed by Basel (15,4%), Zurich (13,9%), Malmo (10,3%), Memmingen (10,2%), Amsterdam (9,2%), Friedrischafen (8,7%), Dortmund (7,8%), and the other destinations have 1,4%.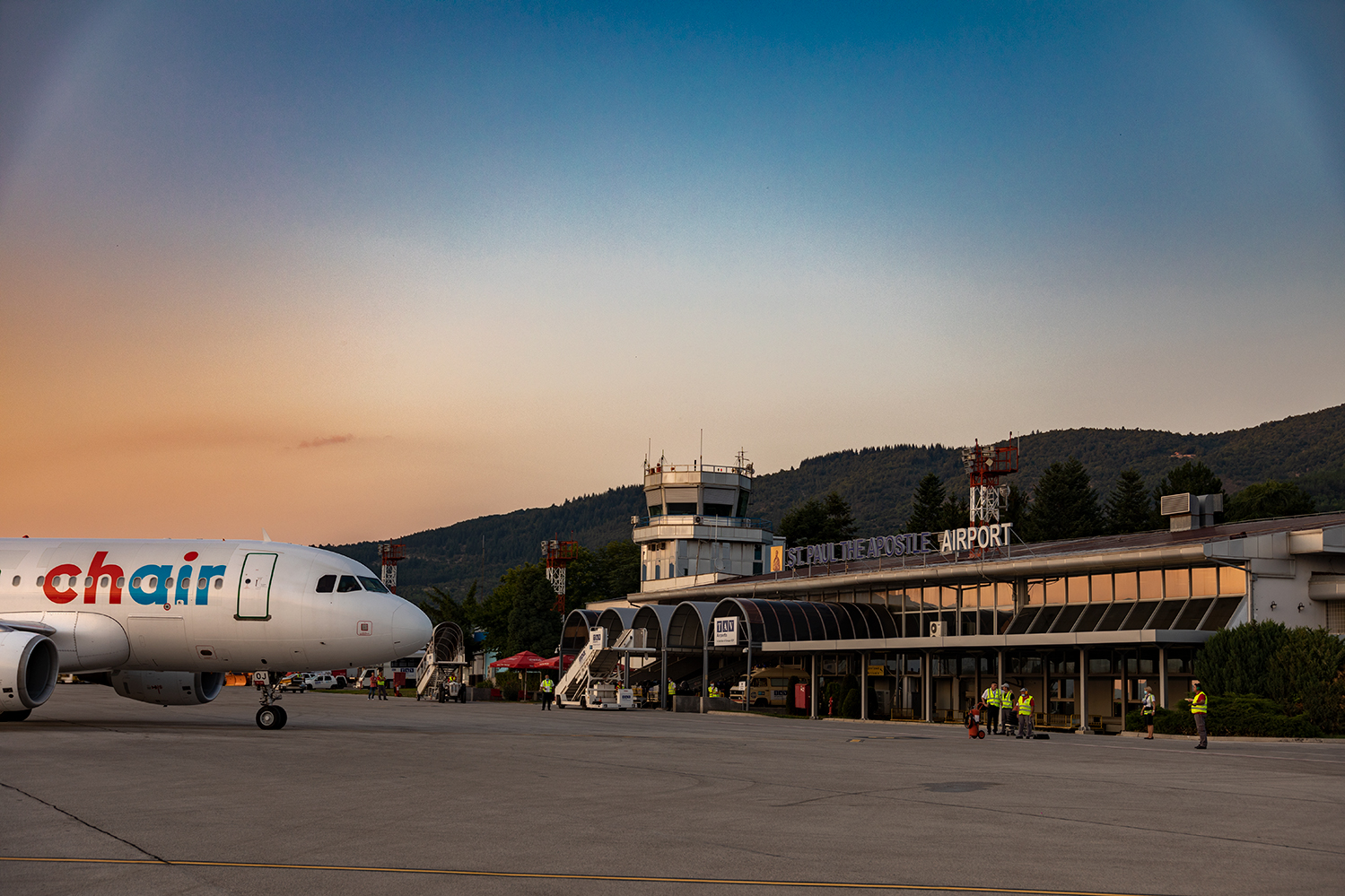 As TAV Macedonia informs, the winter flight schedule 2022/2023 at both Macedonian airports will start at the end of October and as per the information received by airlines so far, there will be no significant changes in the number destinations.

"The flights on the route Skopje-Izmir that were launched this summer as seasonal, will continue throughout the whole year, operated by Pegasus Airlines. Additionally, LOT which after covid-19 resumed their flights from Skopje to Warsaw in June this year, will continue to fly to the Polish capital, which is a good transfer point to North America, same as Istanbul and Vienna are from the Macedonian capital. Almost all destinations both Macedonian airports had before covid-19 crisis, are now back, except for the routes to Doha and Dubai from Skopje Airport. TAV Macedonia is working to retrieve these two destinations, as those were good transfer connections for the Macedonian diaspora in Australia and New Zealand, as well as connection for travellers going to Japan, China, India and the exotic destinations on the East.", explains Batak.

The routes that were launched amid covid-19 pandemic in 2020 and 2021, Moscow and St.Petersburg by Nordwind and Kiev by Windrouse, stopped with the start of the war Russia-Ukraine in the first quarter this year. Another route that was operational only two months this year, was the route Skopje-Sofia by the Bulgarian Airline GullivAir, which began in March and stopped at the end of May.

Currently, 15 airlines fly from Skopje International Airport (Air Serbia, Austrian Airlines, Croatia Airlines, Edelweiss, Chair Airlines, Pegasus Airlines, Turkish Airlines, LOT, Aegean, Wizz Air, Easyjet, Corendon, Air Cairo, EnterAir, Sunxpress) to a total of 43 year round and 4 seasonal destinations.

From Ohrid St. Paul the Apostle Airport 8 airlines (Wizz Air, Edelweiss, Chair Airlines, TuiFly, LOT, Germania Flug, Arkia) operate a total of 12 destinations, including the year round routes and the seasonal ones.