Security Advice
Passengers - Security advice
Security Advice Flayer (PDF, 368kB)
On 4 October 2006 the European Commission adopted a regulation restricting carrying liquids aboard aircraft. The regulation which entered into force on 6 November 2006 is the European Commission's response to new threats in civil aviation.
The regulation brings greater security for passengers and civil aviation, closes loopholes in defending against potential terrorist attacks using liquid explosives, and ensures that security measures within the EU are uniform. The regulation limits the liquids that passengers can take past security control points at airports and then onto the aircraft. It applies to all flights departing from airports in the EU, regardless of their destination or the nationality of the carrier.
These rules only apply to hand luggage. Passengers will still be allowed to carry small quantities of personal care products in their hand luggage (perfumes, creams, gels, etc.), provided that the containers or packaging do not contain more than 100 ml and can easily be placed in transparent plastic bags (volume: one liter). Passengers must show liquids stored in this way at the security control point and submit them for security checks. Certain exceptions are permitted such as medicines and food needed during the flight, including baby food.
Additionally the rules require passengers to take off coats and jackets at security control points and to remove portable computers and larger electrical devices from their hand luggage. The regulation also specifies the maximum permitted dimensions for hand luggage (56 x 45 x 25 cm), with the possibility of certain exceptions such as for musical instruments.
Forbidden items
In general, you may not carry substances and items such as: radioactive materials, explosives, inflammable liquids, propane and/or butane cylinders, weapons (except for hunting and sports purposes), knives, poisons, corrosive substances, acids, magnets, nor infectious bodies, such as viruses and bacteria. Dangerous items also include aerosol sprays, matches and other dangerous items such as magnetized or irritating material. Bear in mind that this is not a complete list of hazardous materials. Carrying of dangerous objects aboard aircraft is a legal offence and may result in a penalty. Please ask your airline or travel agent for further details. .
LIST OF FORBIDDEN ITEMS (PDF, 271kB)
Pets
Passengers are requested to make all the necessary arrangements concerning the transport of pets, such as supplying appropriate documentation prior to their trip. As a rule, pets are transported in a specially provided area of the cargo hold. Airline companies usually allow small pets in the passenger cabin (such as dogs, cats, birds). A pet has to be carried in a suitable cage or basket with a waterproof bottom. Transport of pets is charged extra at the rates applicable to excess baggage. Please, contact your airline or travel agent for further details.
Firearms
When checking-in, passengers have to report any firearms, which can only be transported in a special locked compartment, under the captains authority. For further information, please contact your airline or your travel agent.
Security tips
Please do not leave your baggage unattended. Do not pack dangerous items in your luggage, and do not carry other people luggage. Items obtained from strangers should be handed over to the relevant personnel at the check- in counter.
Useful Information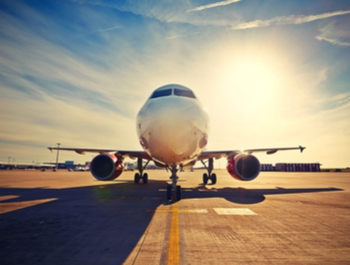 Flight Information
Real-time information of arrival and departure flights at Ohrid Airport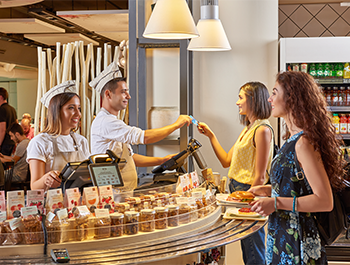 Shopping & Dining
See the full range of shops in our shopping universe. At the airport you'll find a great selection of shops within fashion, electronics, design and souvenirs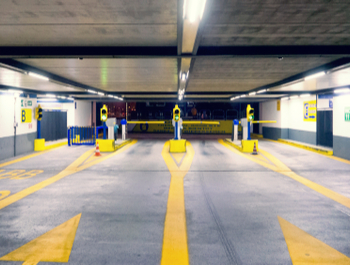 Parking
Your way to a secure parking space! Benefit from the attractive online parking offers of Ohrid Airport
Frequently Asked Questions
There is no regular shuttle bus for passengers to Ohrid St. Paul the Apostle Airport; there is only organized shuttle bus transportation within the arranged tours/seasonal (charter) flights by the local travel agencies.
Ohrid St. Paul the Apostle Airport is opened according to the flights timetable.
Check-in at the passenger and baggage check-in counters starts 180 minutes (3 hours) before the scheduled time of departure (STD) specified on your flight ticket. The closing time of the airport check-in counter is no later than 60 minutes before STD stated on your flight ticket.
Since the beginning of COVID–19 pandemic, due to the requirements for different travel documents imposed by different countries, TAV Macedonia appeals to passengers to arrive at the airport 3 hours before take-off.
For more information regarding flights, please visit the airport web-site, in the Arrivals and Departures section, where any change in the flights schedule is updated in real time, or, as soon as information from the airlines are received.
If you need urgent additional information about your flight, please contact the Information Desk on the following phone numbers:
++ 389 46 252 820
++ 389 46 252 821
++ 389 46 262 503
Passengers are allowed to carry items that are not additionally charged, such as the following: jacket, 1 umbrella or walking stick, 1 women's purse, 1 camera or binoculars, 1 baby transporter carry cot, 1 pair of crutches, or similar prosthetic mobility aids, medical equipment on which the passenger is dependent on, proper quantity of baby food.
Regarding the amount of the baggage charges, please contact your airline, because each airline has its own baggage policy and rules.
If you have any specific question regarding the allowed/prohibited items to be carried in the baggage, please send your question to our Customer Relations Department to the following e-mail: customer.mk@tav.aero
In case of lost or damaged baggage, please immediately go to the Lost & Found Department, which is located near the baggage claim area, i.e., in the Arrivals Area after Passport Control and before Customs Control.
Our employees from L&F will prepare a lost/damaged baggage report for you, that you'll later on send it to your airline. If you need to contact the Lost&Found department, please write us on:
dutyohd@tav.aero
For lost or found items on the plane, please contact us at the same email:
dutyohd@tav.aero
If you lose or find a personal item in the airport building, please report it immediately either to the Information Desk or to the Security staff, while if you have already left the airport, please write to us at
lostbaggage.ohrid@tav.aero
All details at:
http://ohd.airports.com.mk/en-EN/passenger-guide/airport-facilities-services/page/lost-luggage
It is not necessary for you to reserve a car park lot in advance.
Ohrid St. Paul the Apostle Airport car park pricelist:
PARKING

Up to 1 hour

1 – 2 hours

2 – 3 hours

3 – 4 hours

4 – 8
hours

8 – 12
hours

12 – 24 hours

3 – 7 days

Car

90

120

150

180

230

270

600

1.500

Bus

250

400

500

600

800

1.000

1.600

4.000
For traveling with a pet onboard an aircraft, passengers are required to provide all necessary documents and vaccines for the pet prior to their travel. For more detailed information please contact your airline.
Certain airlines do not allow pets onboard the aircraft, except for assistance dogs. Proper travel documents are required to be submitted for these dogs.
Currently – no. At Ohrid St. Paul the Apostle Airport, smoking is allowed only at the open bar terrace located in front of the terminal building.
For any other question that does not require immediate response, or if you have any other complaint or compliment, please send an e-mail to:
customer.mk@tav.aero
. This is our Customer Relations Department, and our staff will respond to you accordingly as soon as possible.